Robotics Engineering Classes in recent years have seen a steady rise in the number of enrollments.
With robotics proving to display an application in not just the assistance of humans in complex procedures that are marred with the occurrence of human error but also replacing humans in tedious and rather monotonous activities.
The CoVid19 pandemic has radically enhanced the use of this field that was in its nascent stages just over 2 years back. The pandemic has made leveraging robotics an unmistakably clear part of a better business agenda.
Robotics engineering is now a sought-after feature on university websites and leaflets.
Read on, to understand what investing in robotics engineering classes can do for the future and why it's becoming one of the most sought-after skills in higher education.
What Is Robotics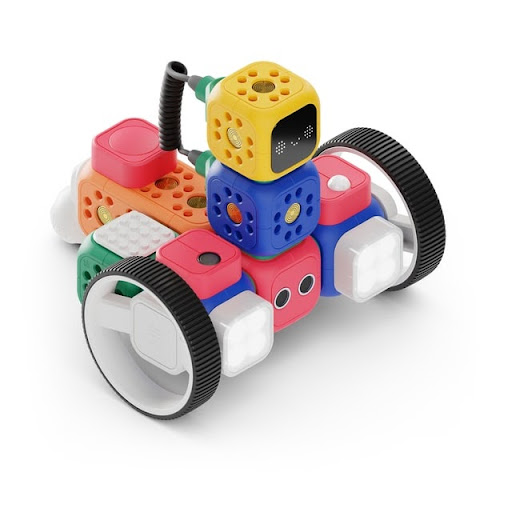 Robotics is a combination of computer science and engineering that involves design, construction, operation, and use of robots.
The goal of robotics is to design machines that can assist humans in completing tasks or reducing the amount of effort that a human has to exert in completing a task.
Robotics Courses
Owing to the increased demand in robotics engineering as higher education, robotics courses in India have been seeing an upsurge in patronage among school going students.
With the big wigs like the Indian Institute of Technology (Kanpur), BITS Pilani, Indian Institute of Science (Bangalore) & Manipal Institute of Technology offering courses in robotics engineering, there is no doubt that the scope for a high-paying career in the field is here to stay.
Several open-source electronic prototyping platforms like Arduino have spiked the interest among young learners, enabling them to create interactive electronic objects like robotic arms that can be automated to carry out everyday tasks.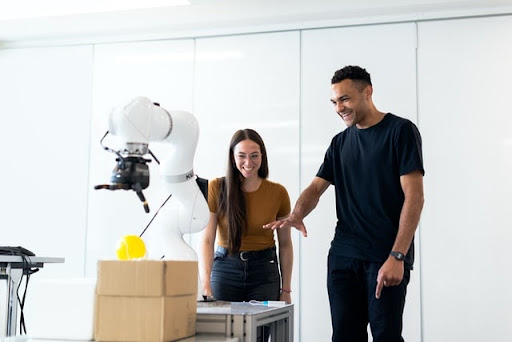 The increase in availability of robotics kits available on popular Ecommerce portals only bolsters the notion that robotics is gaining steam and is becoming more main-stream than ever before.
The ease of access and implementation with the use of smartphones facilitates instant gratification in the minds of the learner, helping to keep their inherent scientific temper alive.
Robotics Programming Courses
In this age of the always-on internet, access to information is freely available but channeling it to execute the project correctly is what matters the most. Guidance during this crucial stage is what keeps the willingness to learn alive.
At this decisive juncture in the learners' process, robotics programming courses help in addressing the unique problems faced by each learner to produce a favorable outcome
Robotics Training and its advantages
· Robotics training facilitates the knowledge of the mechanics of robotics like learning to creatively approach logic programming to mould code to solve a problem.
· They help spike the level of interest in science, technology, engineering, and mathematics by stressing on real-world learning instead of rote-learning thus helping the learner realize their inclinations at an early age.
· Working in teams to solve robotics related problems needs a vocalization of concepts to arrive at a suitable solution. This crucial skill is highly sought-after during system analysis and design process.
· Robotics training can help a reserved learner find an audience among peers. Beyond the ever-present online presence, joining a robotics course can help bolster confidence in a learner that is on a journey with peers that are in a similar skill-category.
· Learning to work in a team to understand another's ideas while getting their own ideas to work in unison with the others' ideas, is a critical skill that a robotics training teaches on a regular basis.
Even if a career in robotics is not on the books, the plethora of benefits that attending robotics engineering classes can offer is more than evident.
Atom Labz is the first Robotics & coding company in India that has a curriculum that stresses solely on real world application that makes the learner future ready while helping the development of logic with an in-depth understanding of underlying technologies.
Integrating STEM, IOT, ML & AI assisted curriculum products that focus on concepts like 3D design learning while collaborating with institutions and schools to facilitate provision of the technical setup required for robotics courses and the educational kits that are needed for the same.
Atom Labz provides Live support, a Global online community Synced with Curriculum, Online classes, Physical manuals & Video tutorials.
Go ahead.
Give it a shot.
You never know where it could lead you.
For more information on robotics courses, get in touch with us through our contact form.