Robotics allows students to learn various ways of scientific discipline, with the aim of facilitating student skills and attitudes for the analysis and operation of robots. But the robotics in the class have several other benefits. Let's learn more about the impact on education. If taught from an early age then, robotics classes for kids might be a greatest boon to young children.
Know How Robotics Classes for Kids Improves Learning & Robotics Techniques:
Programming is easy and fun:
Robotics strengthen and support student skills develop their knowledge through creation, design, assembly, and operating robots. Kids find coding and robotics courses fun and interesting because they can freely interact with the electrical and mechanical processes and tools.
However, programming can be too difficult and boring if studied through the "traditional" methods. Conversely, through controlling physical robots and identifying what's wrong, students learn what robots can do or cannot do with experience and in-depth understanding. Coding and robotics in schools can help children develop an inclination towards advanced technological methods in their initial academic years.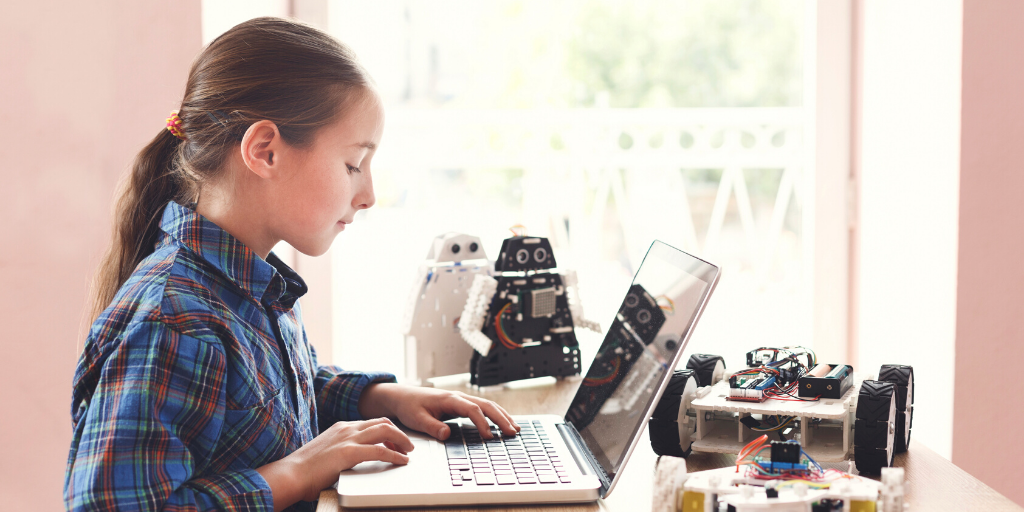 Help technology for school:
Robotics represents a useful solution for students who cannot go to school. When the world of technology develops every day, the world of education will continue to benefit from the opportunities offered by innovation, tools and new discoveries.
New Learning Opportunities for Students with Special Needs:
Online children's robotics courses can help students reach the classrooms who cannot attend lessons, because of their physical condition. Let's think about children with severe allergies or students recovering at home after a major surgery. Thanks to his personal robot, these kids can access the experience of "real school": the device attends the school and brings students with him through a special internal video conference system.
Robotics in class helps kids with special needs to develop personal learning experiences, access information and educational content through especially made tracks.
Robots can be programmed to fit individual needs. Children with autism, for example, can be supported by robots in communication and social skills learning, interacting with special devices that adapt their answers and responses to student reactions. Robotics and coding courses are a new advancement to education. Students with development problems and attention disorders can take advantage of constant companions, learn how to stay focused. Unlimited possibilities.
Develop skills for the future:
Robotics prepares students for the future. While learning robot programming, students can find if their skills and interests are in accordance with the skills that will build your future in the field of programming, science technology or technique. Online robotics courses in India can help the country reduce the extra manpower in companies and adopting this new technology through robotics classes for middle schoolers can help you build a successful career in this field.
Working on robots stimulates students to build their technical intuition and emphasize significant problem-based learning through integration and application of their knowledge. Solving strategic problems, computational thinking, high-level thinking, logical and analytical reasoning- are just a few examples of abilities developed by educational robotations, the ability that will be the basis in many professional fields.